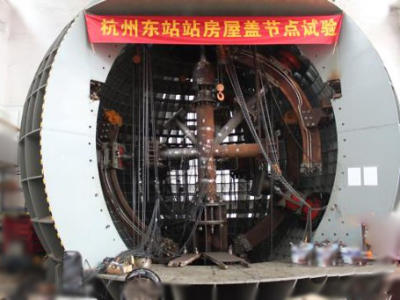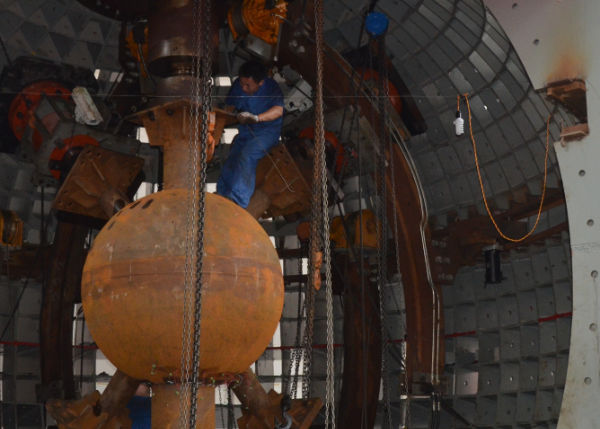 Onsite photos of the Large Space Structure Node Testing System
The Large Space Structure Node Testing System with Omni-directional Spherical Loading Device is specially designed for large scale node and other complex structure test. It adopts a fully enclosed spherical frame with a removable front door as the reaction frame, an upper pole fixed 1,200t vertical actuator as the main loading actuator, four 600t actuators as the planetary actuators installed on a guiding rail system to adjust their fixed position. A POP-M controller with 5 control channels controls these actuators through extra-high pressure servo valves doing close loop control to perform structural test synchronously.
The main specifications and onsite photo are shown bellow.
Main Specifications:
The Omni-directional loading frame can load any direction force on the node specimen.
The extra-high pressure hydraulic servo system can doing close loop control at 65MPa.
The maximum load ability of the fixed vertical main actuator is press 1200t and tension 800t.
The maximum load ability of the 4 planetary actuators is press 600t and tension 400t.
The specimen is installed inside the sphere, and generally can be applied load at any part of the whole sphere while leaving enough space for the signal line and hydraulic hose.
User: Zhejiang University