In October 2007, Hangzhou Popwil Electromechanical Control Engineering Co., Ltd. (Popwil) produced a 1,000-ton microcomputer-controlled electro-hydraulic servo large-scale multifunctional structure test system for Hong Kong Polytechnic University. For more than ten years, Popwil The company provided complete after-sales service for the system from annual maintenance to test aid design, from displacement sensor repair and replacement to hydraulic source cleaning, and assisted users to complete a series of major scientific research and test projects, which were recognized and praised by users. .
On October 9, 2019, Popwil signed a contract with the Hong Kong Polytechnic University to develop a 2500-ton large-scale structural pressure testing machine for the compression performance test of high-strength structural columns based on the space size of the structural laboratory of the Hong Kong Polytechnic University. The maximum vertical test pressure of the machine is 25000kN. The computer electro-hydraulic servo control system automatically controls the loading process. The test data can be output to the data acquisition system in digital or analog type. External dimensions of the test machine: 4920 × 3400 × 2345, the maximum test space: 2000 × 1800 × 1500mm. The design scheme of the aircraft is as follows: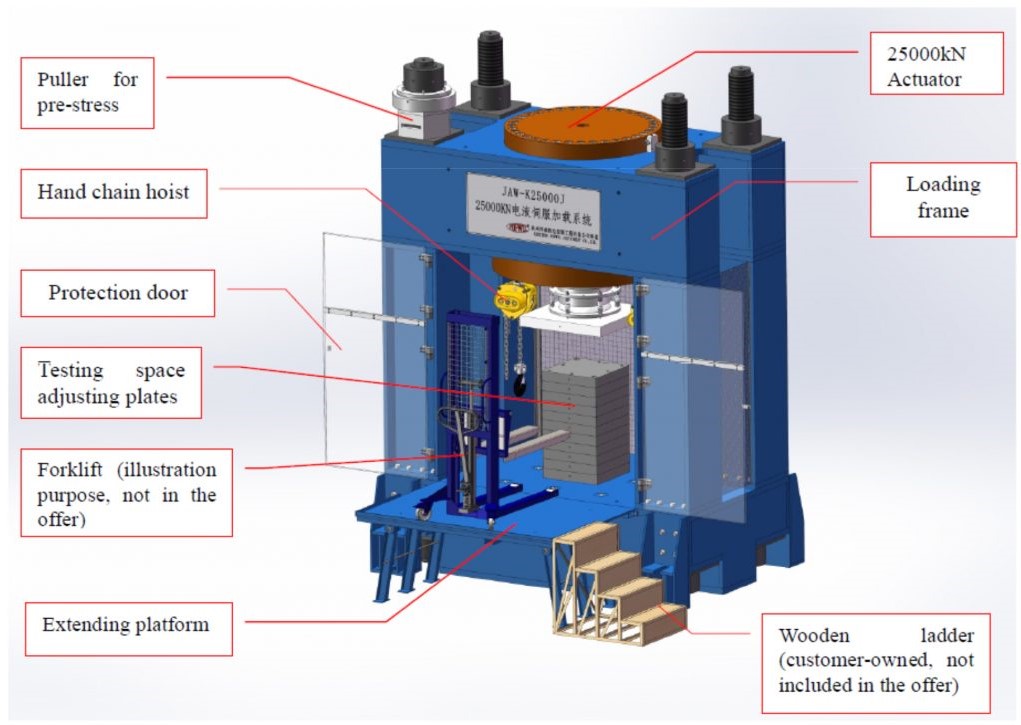 The signing of the contract indicates that the users of Hong Kong Polytechnic University not only recognized the quality of Popwil products, but also affirmed the professional services of Popwil. We will, as always, work hard to provide Hong Kong Polytechnic University and other users with a series of services from testing equipment consulting, laboratory construction planning to testing equipment research and development, testing aid design and production, and testing equipment maintenance and upgrading to achieve a win-win cooperation. purpose.